---
Applications Supported by Boomi Application Connectors:
Dell Boomi customers have connected to 1500+ unique APIs.
Connect your business with a combination of application connectors and technology connectors.
Contact us to see if we support the connectors you need – Dell Boomi, Partners and Customers are building new connectors every day!
Example connectors include:














---
–
Example Boomi Application Connector: Salesforce Integration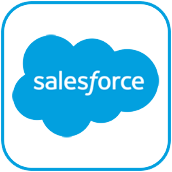 ---

Build a truly connected business by integrating Salesforce with anything
Boomi AtomSphere® enables Salesforce® users to reduce errors and minimize IT spending.
Realise the goal of having a fully integrated and synchronized customer information across businesses processes.
Whether connecting Salesforce to other SaaS or on-premises applications, AtomSphere is the centralized platform to deliver enterprise-grade integration, with all the benefits you would expect from a cloud-based solution.
To achieve the best possible experience for your customers each time they interact with your company, it is critical that information from all customer-facing activities be fully integrated. Manual business processes are time-consuming, error-prone and often the result of disconnected systems with duplicated customer information that is not easily shared and updated.
–
–
Boomi Salesforce Connector: Automate Business Processes in Real Time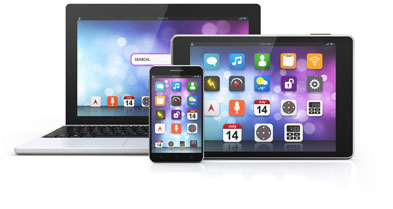 Salesforce and other applications
Migrate customer data from legacy
CRM systems in batch or one-time
Convert opportunities won to orders and invoices
Pass e-commerce orders/ account management data to the Salesforce customer service interface
Synchronize product catalog with financial applications
Connect your lead database to sales campaigns
Import invoice/ payment info from financials to provide visibility to sales
–
Boomi Salesforce Connector: Enterprise Integration Capabilities without the Complexity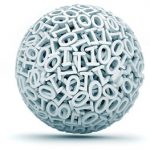 Drag-and-drop workflow — no coding required
Support for simple to complex business logic
Access to hundreds of applications and data sources
Pre-built connectors, and ability to build your own
Visual any-to-any data transformation
Industry-certified security model
Instantly deploy integrations between cloud applications and on-premises systems
–
Boomi Salesforce Connector: Native Cloud Platform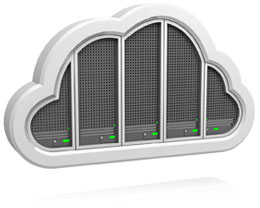 On-demand access to the integration platform
No software or appliances to install or maintain
On-demand "per connection" pricing
Low maintenance solution with frequent releases & updates
On-demand zero-footprint deployment option
Full-featured, no-risk trial — on-demand
Get Connected with Influential and Dell Boomi
Influential's UK Dell Boomi Integrate Solutions and Boomi Application Connectors recognise that your business is one of a kind.
Our Digital Transformation and Data Integration Consultancy teams treat each business as a unique proposition in need of a bespoke solution.
Whatever the size or nature of your business, Influential has the expert knowledge to deliver outstanding results.
[logo-showcase id="64″ title="Dell Boomi | Influential Clients"]